This is a minimalist guitar instrumental by Roy Buchanan (1939-1988). Genuinely obscure stuff, but I'm pretty sure you'll find it worth seven minutes and seventeen seconds of your time.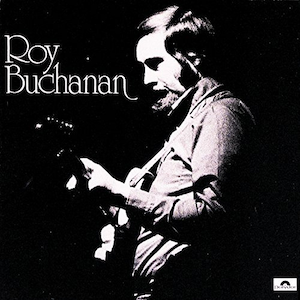 Back in the day, Roy had a real following among electric-guitar devotees, including the Rolling Stones, who offered him a spot when they lost Brian Jones; he passed. I wasn't a huge fan, finding his playing often overwrought and overdecorated.
But the B side of his debut album went straight to my heart; Pete's Blue is the highlight. I still put that scratchy 45-year-old vinyl on sometimes, and smile every time. Nice-looking album cover, too.
When Roy wasn't showing off, he had a uniquely beautiful tone and made better use of extreme sustain than anyone else playing at that time, and maybe since. I remember reading a quote from Jeff Beck, to the effect that Roy taught them all how to use sustain.
Anyhow, this is the kind of music that, if possible, you want to sit back for; turn down the lights and put away your screens and close your eyes and turn it up. It starts a little slow, Roy takes a couple of choruses to really get his mojo working; worth the wait.
This is part of the Song of the Day series (background).
Links · iTunes, Spotify, Amazon; unfortunately, while there's lots of video of Roy on the Net, either he never performed Pete's Blue or nobody ever filmed him doing it.
---