It was my turn to do the dishes and I needed a little extra energy, so I cued up Spanish Key from Bitches Brew. The 7-year old was table-clearing, the 14-year-old drying, and after a bit they were both bopping along with Miles and the band.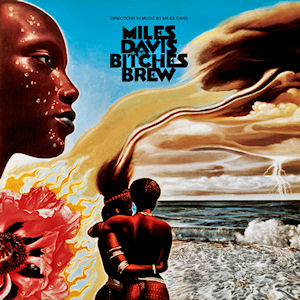 I just can't listen to that music in a simple way, my mind keeps going "Wayne Shorter just did what?" or "Yow, 3 measures of pure hard-bop" or "Ease off on the wah-wah, John".
But the kids are teaching me: You don't have to know the subtext or the context, nor need any pretexts, to want to shake your butt.
For them, this is just cleanup music and it doesn't matter what went before or came after. Nobody would call it pure anything; but hey, it's got a good beat, you could dance to it.
I suppose it's possible there are one or two people out there who don't know about Bitches Brew. If you buy it and you don't like it, the problem is you not the music.
---
---