So back in the Seventies, if you were a college student and it was summer, you'd sit around smoking weed and then someone would say "Let's go to the record store." And in those days the people who worked there knew all the coolest music. So in the middle of the head-banger era, you'd float into the record store and there'd a fast brilliant jazz-guitar instrumental, and you'd suddenly find you'd become a fan of Pat Metheny.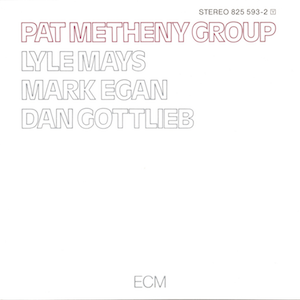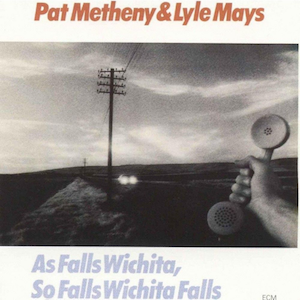 Phase Dance was that song on that summer day, from his debut Pat Metheny Group. It's not his masterpiece (more on that later) but it's a fast bright shiny cheery piece of music with a nice bass-line and it moves right along and is never boring. You can treat it as pleasant background noise or listen in close to what the band is playing and you may find your eyes widening.
There are lots of good Metheny recordings once you get past the debut, and since I ran a Bowie number a couple days back, I have to mention that Metheny backed him on This Is Not America (Spotify, iTunes, Amazon), a lovely tune.
But Metheny's masterpiece is a 1981 outing, As Falls Wichita, So Falls Wichita Falls, and especially its title track, which is a 21-minute symphony that flows through multiple slinky dream states until it builds to a crushing climax, one of the best records ever to turn up real loud. But 20-plus-minute mood epics with no live video are just not Song Of The Day material. Well, if you want to get the feeling, here's live video of September 15th from that record.
This is part of the Song of the Day series (background).
Links · Spotify playlist. This tune on Spotify, iTunes, Amazon. Nice live video (and there are lots more out there).
---
---