So back in the Seven­ties, if you were a col­lege stu­dent and it was sum­mer, you'd sit around smok­ing weed and then some­one would say "Let's go to the record store." And in those days the peo­ple who worked there knew all the coolest mu­sic. So in the mid­dle of the head-banger er­a, you'd float in­to the record store and there'd a fast bril­liant jazz-guitar in­stru­men­tal, and you'd sud­den­ly find you'd be­come a fan of Pat Metheny.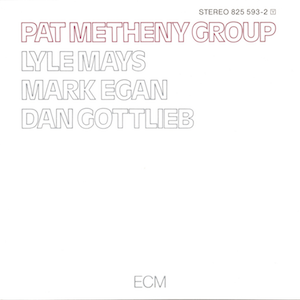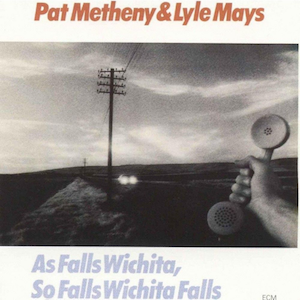 Phase Dance was that song on that sum­mer day, from his de­but Pat Methe­ny Group. It's not his mas­ter­piece (more on that lat­er) but it's a fast bright shiny cheery piece of mu­sic with a nice bass-line and it moves right along and is nev­er bor­ing. You can treat it as pleas­ant back­ground noise or lis­ten in close to what the band is play­ing and you may find your eyes widen­ing.
There are lots of good Methe­ny record­ings once you get past the de­but, and since I ran a Bowie num­ber a cou­ple days back, I have to men­tion that Methe­ny backed him on This Is Not Amer­i­ca (Spo­ti­fy, iTunes, Ama­zon), a love­ly tune.
But Metheny's mas­ter­piece is a 1981 out­ing, As Falls Wi­chi­ta, So Falls Wi­chi­ta Falls, and es­pe­cial­ly its ti­tle track, which is a 21-minute sym­pho­ny that flows through mul­ti­ple slinky dream states un­til it builds to a crush­ing cli­max, one of the best records ev­er to turn up re­al loud. But 20-plus-minute mood epics with no live video are just not Song Of The Day ma­te­ri­al. Wel­l, if you want to get the feel­ing, here's live video of Septem­ber 15th from that record.
This is part of the Song of the Day se­ries (back­ground).
Links · Spo­ti­fy playlist. This tune on Spo­ti­fy, iTunes, Ama­zon. Nice live video (and there are lots more out there).
---
---