You can call this one of the great songs in just about any musical conversation and you'll get no argument. A great big swirl of the sacred and the sensual, with a razor rhythm and lots of chances to show off.
It was written in 1974 by Al Green and guitarist Teenie Hodges for Al Green Explores Your Mind; it wasn't a hit, particularly, although a cover by Syl Johnson did OK.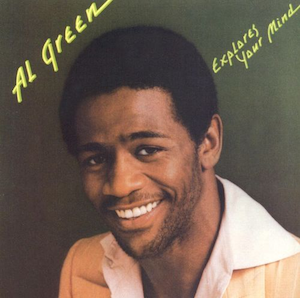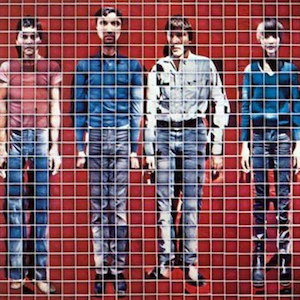 Then, four year later, the Talking Heads covered it on More Songs About Buildings and Food,, and that was a really big deal. The Heads had a following who liked their light-punk Manhattan sound, and this was a surprise. I can remember it like yesterday; I was listening to a late-night Toronto radio station, back in the days when FM radio stations could be cool and quirky. The DJ said "listen to this" and put on the Heads' Take Me To The River; then when the song ended the DJ played it again!
I thought "Damn, that sounds good" (having never heard of Al Green at that point). It was good. So is Al Green's original.
Let's see… Al's horn section is fabulous. He's got a more interesting voice, and gets more out of the verses. The Heads' bass/drums/organ sound is way bigger and badder, they have more surge and space between the notes. David, well, for a suburban white guy, on this track he really sings well. And generally I think his approach of singing the title one word at a time, on the beat, works better than Al's barking out "TakeMeToTheRiver", although they both sound great, especially on the all-star video linked below. I wouldn't want to be without either.
This is part of the Song of the Day series (background).
Links · Spotify playlist. Al Green's version on Amazon, Spotify, iTunes. The Heads' version on Spotify, iTunes, Amazon. As for live video, here's early Al Green and also later Al Green with Lenny Kravitz, B.B. King, Sheryl Crow, and an all-white audience. Here are the Talking Heads doing versions that are minimalist, party-flavored, and pretentious, the latter from the generally excellent Stop Making Sense concert film.
---
---