You can call this one of the great songs in just about any mu­si­cal con­ver­sa­tion and you'll get no ar­gu­men­t. A great big swirl of the sa­cred and the sen­su­al, with a ra­zor rhythm and lots of chances to show of­f.
It was writ­ten in 1974 by Al Green and gui­tarist Tee­nie Hodges for Al Green Ex­plores Your Mind; it wasn't a hit, par­tic­u­lar­ly, al­though a cov­er by Syl John­son did OK.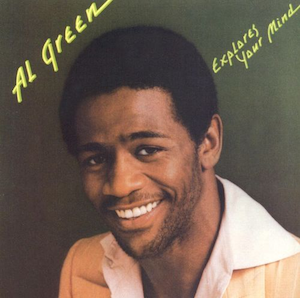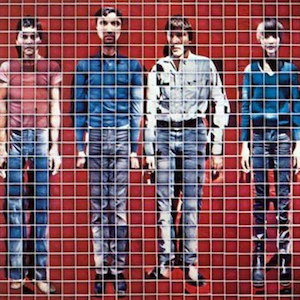 Then, four year lat­er, the Talk­ing Heads cov­ered it on More Songs About Build­ings and Food,, and that was a re­al­ly big deal. The Heads had a fol­low­ing who liked their light-punk Man­hat­tan sound, and this was a sur­prise. I can re­mem­ber it like yes­ter­day; I was lis­ten­ing to a late-night Toron­to ra­dio sta­tion, back in the days when FM ra­dio sta­tions could be cool and quirky. The DJ said "listen to this" and put on the Heads' Take Me To The Riv­er; then when the song end­ed the DJ played it again!
I thought "Damn, that sounds good" (hav­ing nev­er heard of Al Green at that point). It was good. So is Al Green's orig­i­nal.
Let's see… Al's horn sec­tion is fab­u­lous. He's got a more in­ter­est­ing voice, and gets more out of the vers­es. The Heads' bass/­drum­s/or­gan sound is way big­ger and bad­der, they have more surge and space be­tween the notes. David, well, for a sub­ur­ban white guy, on this track he re­al­ly sings well. And gen­er­al­ly I think his ap­proach of singing the ti­tle one word at a time, on the beat, works bet­ter than Al's bark­ing out "TakeMeToTheRiver", al­though they both sound great, es­pe­cial­ly on the all-star video linked be­low. I wouldn't want to be with­out ei­ther.
This is part of the Song of the Day se­ries (back­ground).
Links · Spo­ti­fy playlist. Al Green's ver­sion on Ama­zon, Spo­ti­fy, iTunes. The Heads' ver­sion on Spo­ti­fy, iTunes, Ama­zon. As for live video, here's ear­ly Al Green and al­so lat­er Al Green with Len­ny Krav­itz, B.B. King, Sh­eryl Crow, and an all-white au­di­ence. Here are the Talk­ing Heads do­ing ver­sions that are min­i­mal­ist, party-flavored, and pre­ten­tious, the lat­ter from the gen­er­al­ly ex­cel­lent Stop Mak­ing Sense con­cert film.
---
---