In ful­l, Set the Con­trols for the Heart of the Sun by (the very ear­ly) Pink Floy­d. While Floyd writ­ten some beau­ti­ful mu­sic, if you want some­thing that's new to, well, any­one, you pret­ty well have to go way back in time to be­fore Dark Side of the Moon. Set the Con­trols is an easy, pleas­ing, soar­ing lis­ten, with or with­out the help of hal­lu­cino­genic drugs.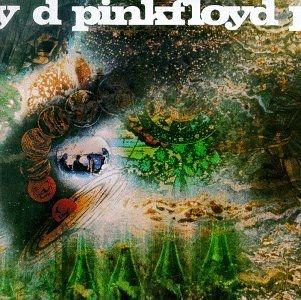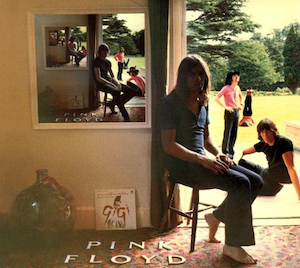 The al­bum ver­sion of Set the Con­trols is unique in that it has in­put from all five Floyd­s, no­tably fea­tur­ing gui­tar from both David Gil­mour and Syd Bar­ret­t. That's on Floyd's sec­ond al­bum, Saucer­ful of Se­crets, but I hard­ly know it be­cause I'm a huge fan of the live take on Um­magum­ma; not sur­pris­ing since I like live record­ings gen­er­al­ly. Ummagumma's con­tro­ver­sial; you'll hear a lot of peo­ple, even Floyd fan­s, dis­miss­ing it as self-indulgent wank­ing.
Any­how, Set the Con­trols is sim­ple enough  —   a rise-and-fall vo­cal thren­ody throbs over and over and over above a hyp­not­ic drum rhythm with a very pure mallets-on-tom-toms sound. This leaves lots of space for key­board and gui­tar ex­cur­sions in all the best Six­ties psychedel­ic fla­vors. Not everyone's kind of thing, but worth hear­ing oc­ca­sion­al­ly when done well, which it is here.
Speak­ing of live, there's an ex­cel­lent DVD of a full Floyd per­for­mance, sans au­di­ence, in the ru­ins of Pom­pei­i, which has a first-rate Set the Con­trols.
This is part of the Song of the Day se­ries (back­ground).
Links · The Saucer­ful of Se­crets ver­sion: iTunes, Spo­ti­fy, Ama­zon. The Um­ma Gum­ma ver­sion: iTunes Spo­ti­fy, Ama­zon. There's quite a bit of early-live-Floyd video out there, but let's stick with Set the Con­trols live at Pom­peii.
---
---