I recently read Do Not Say We Have Nothing by Madeleine Thien. It was shortlisted for, but didn't win, the Man Booker. It's wonderful but it's not her best; Dogs at the Perimeter from 2011 is I think the best novel I've read this century. Herewith notes on both.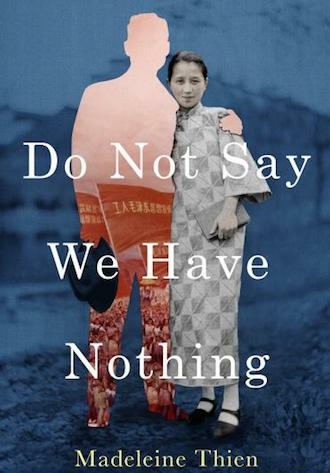 Do Not Say · This one's about an extended Chinese family, containing many musicians, all over China and (briefly) in Canada. It starts during the Japanese occupation and leaves off nicely in 2016 without really ending.
Along with the musicians, leading actors include the Anti-Landlord Campaign, the anti-Rightist Movement, the Cultural Revolution, and the uprising that ended in blood on Tienanmen's stones. I'm old enough that I remember some of those as news stories, ones we watched on TV and really cared about. If you do too, the narrative here gets further inside them than anything I've read, with the possible exception, for Tienanmen, of Jan Wong's Red China Blues; Ms Wong had a room with a window overlooking the square.
Lots of younger people have grown up with the corporately institutionalized barbarism that constitutes modern China's civics. If you find that nation interesting or puzzling, reading this book is a good way to learn the back story.
But that's not what we read novels for; we want stories to be wrappers for the people in them. Do Not Say comes through; I enjoyed the time I spent with Sparrow and Zhuli and Kai and Ba Lute and Ai-Ming and Big Mother Knife, and I miss them. And even if you don't care much about modern China, it provides a wild bright weird backrop for the stories and people here.
The title · It's from the lyrics of the Chinese Version of The Internationale by Qu Qiubai, which (I hadn't known this) was a rallying cry for the brave doomed dreamers in 1989 in Tienanmen.
Helped out a bit · I read this, as I read most books now, in the Android Kindle app. The text has occasional embedded Chinese characters; an elegant touch, only in my app they were way too small, half the size of the English. At Amazon, I work a million miles from the book biz, but I know somebody who knows someone over there, and when I uttered a sentence with "problem" and "Man Booker shortlist" in it, action happened, and if you read that book on Android now, the characters will be just fine.
Not perfect · It feels a little too long, wanders off into the weeds sometimes, and has more words than I'd like about what people are thinking and feeling; just show me. But you know, that seems true of many great books; messy not tidy, sprawling not circumscribed. And make no mistake, this is a great book. But Ms Thien has written a greater one.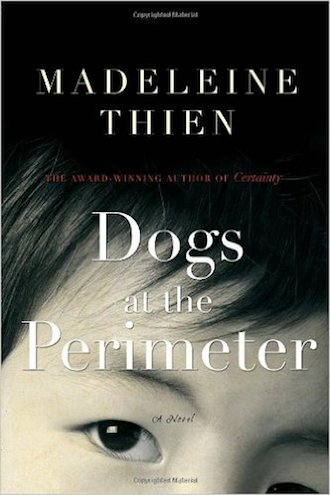 Dogs at the Perimeter · I've praised it here before, but only in a big rambly piece about lots of books, and I've been feeling sad since, because as I said it's my personal 21st-century favorite book.
Once again, a troubled Asian country; this time the Khmer Rouge's Cambodia not Mao's China. Also, shorter and tighter. Also, the narrator is really in the story beginning to end, and more intensely drawn.
It burns bright with love and insanity and tragedy, you can smell the paddies and the blood in the paddies, and hear the shouts, and you are in that boat trying to find salvation across the Mekong. I couldn't sleep after reading it.
Also, there's an associated Tumblr.
It's long past time that someone wrapped a big sweeping messy literary novel around the China of living memories, and I'm glad Ms Thien did.
---