I really had fun with this one, and if you think you're tired of these shell pictures, well maybe not just yet. [Series intro here.]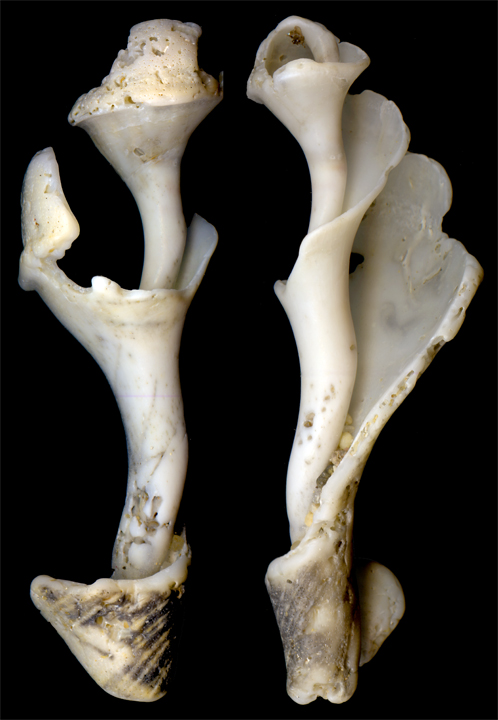 These two images are two sides of the same shell, of course. Notice the small embedded stones in the right-hand view. They're in there solidly; fingernails can't remove them so I decided they were part of the flowerfication process and left them in.
Boy, do I ever need a native version of Elements; I'm now running the Waterhouse-Hayward-technique scans at 1200 DPI, and while Lightroom rips 'em up effortlessly, the detail work is really doggin' it.
---
---