This is the trunk of a paper-bark eucalypt.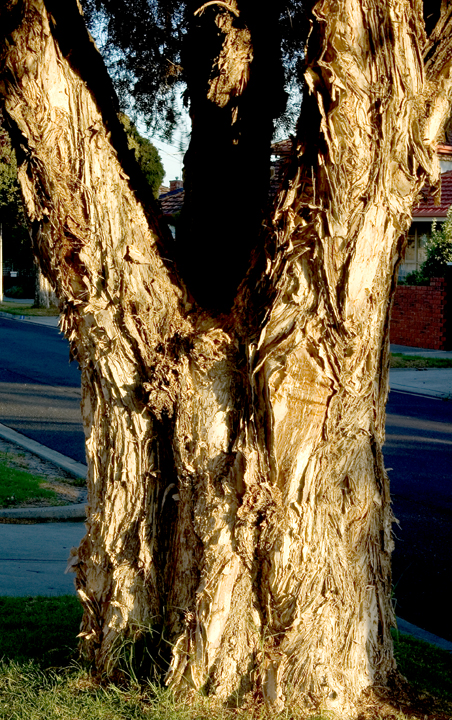 These eucalyptus trees are one of Australia's distinctive visual signatures; they come in all shapes and sizes; the biggest are forest giants on the scale we're used to in the Pacific Northwest.
They were imported to California and have done well there, albeit surprising people with their propensities to explode in a bush-fire and to drop branches in a drought. Still, they're fine things and good neighbors.
---
---