Tux has been replaced by the Weird Blond Kid on the Route 101 F.Y.O. billboard at Redwood City. This is culturally damaging and basically destroys IBM's open-source street cred. Please bring the Penguin back!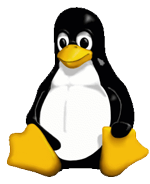 Tux · The cute penguin who's been a highly effective Linux mascot for years. He's instantly recognizable, pleasantly rounded, and unthreatening; what's not to like? A culture that has a graphical identity is stronger than one that doesn't, and Linux culture is very strong.
The Billboard · Oracle, the world's biggest database company, has its headquarters in a cluster of brutal black monoliths in Redwood City, which is maybe ten minutes south of San Francisco Airport on Route 101, the north-south spinal cord of Silicon Valley. There used to be another database company called Informix that, in a marketing coup, bought up the advertising rights on a billboard right beside route 101 right beside Oracle. They used it to place highly-directed and extremely effective attack ads about how Informix was faster and better than Oracle. This is widely known as the Fuck You, Oracle billboard (F.Y.O.) for short.
IBM bought Informix and now the billboard has IBM attack advertising, which in recent months was this minimalist monochrome thing saying "Scale out for less with DB2" with a close-up of Tux's face. Definitely very cool and more than a little deft. That was then.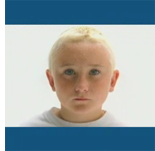 The Weird Blond Kid · Around the time of the NFL playoffs last fall, IBM introduced a Linux advertising campaign featuring this weird blond nine-year-old. It was obscure, pretentious, and sacrificed the wonderful Tux-the-penguin brand identity. Which is to say it simultaneously violated all the rules of both conventional and Cluetrain marketing wisdom; a pretty neat trick. I bet the ad agency got a couple of awards at one of their mutual-masturbation industry events for "extreme wry irony" or some such.
Anyhow, the F.Y.O. billboard now has the W.B.K.
Let me see, this would be kind of like the Catholic Church putting up a billboard for their new "Jesus Lite" positioning beside the road to Damascus. Or something. Anyhow it's lame and clueless and I wish IBM would stop.
---