This is one of John Prine's great­est, and that's re­al­ly say­ing a lot. It's a surg­ing, pas­sion­ate song about be­ing old and feel­ing emp­ty. It's got a lit­tle nov­el in the lyrics and a tune any­one can hum along to, so great that you don't no­tice how sad it is.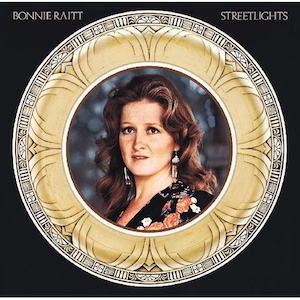 It orig­i­nal­ly ap­peared on Prine's self-titled de­but, which has al­ready pro­vid­ed an­oth­er Day's Song, but nev­er re­al­ly got in­to the main­stream un­til Bon­nie Raitt got her teeth in­to it on Street­lights in 1974. Bon­nie says I think "Angel from Montgomery" prob­a­bly has meant more to my fans and my body of work than any oth­er song, and it will his­tor­i­cal­ly be con­sid­ered one of the most im­por­tant ones I've ev­er record­ed. It's just such a ten­der way of ex­press­ing that sen­ti­ment of long­ing. I dun­no, I like lots of her oth­er cov­er­s, but she sure has done well by it.
It's a won­der­ful live song, there's plen­ty of room to broad­cast heart­break or a big gui­tar solo. I've seen Mr Prine and Ms Raitt per­form it, but my fave ev­er was by an ob­scure Cana­di­an band called the Les­lie Spit Treeo, whose name you can't even un­der­stand un­less you come from Toron­to. They played it as straight-ahead hard rock with throaty, howled singing.
This is part of the Song of the Day se­ries (back­ground).
Links · Spo­ti­fy playlist. By John Prine on iTunes, Spo­ti­fy, Ama­zon. By Bon­nie Raitt on iTunes, Spo­ti­fy, Ama­zon. As for video, this is "official" not live, but the Les­lie Spit Treeo will show you a good time.
---
---