This is one of John Prine's greatest, and that's really saying a lot. It's a surging, passionate song about being old and feeling empty. It's got a little novel in the lyrics and a tune anyone can hum along to, so great that you don't notice how sad it is.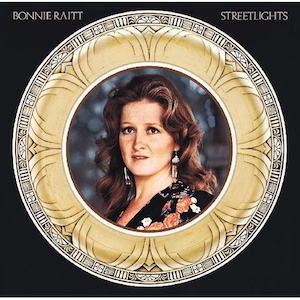 It originally appeared on Prine's self-titled debut, which has already provided another Day's Song, but never really got into the mainstream until Bonnie Raitt got her teeth into it on Streetlights in 1974. Bonnie says I think "Angel from Montgomery" probably has meant more to my fans and my body of work than any other song, and it will historically be considered one of the most important ones I've ever recorded. It's just such a tender way of expressing that sentiment of longing. I dunno, I like lots of her other covers, but she sure has done well by it.
It's a wonderful live song, there's plenty of room to broadcast heartbreak or a big guitar solo. I've seen Mr Prine and Ms Raitt perform it, but my fave ever was by an obscure Canadian band called the Leslie Spit Treeo, whose name you can't even understand unless you come from Toronto. They played it as straight-ahead hard rock with throaty, howled singing.
This is part of the Song of the Day series (background).
Links · Spotify playlist. By John Prine on iTunes, Spotify, Amazon. By Bonnie Raitt on iTunes, Spotify, Amazon. As for video, this is "official" not live, but the Leslie Spit Treeo will show you a good time.
---
---