Yesterday's White Flag isn't the only song of that name. I want to share one in particular, a minor hit by a minor band ("one-hit wonder" would be charitable) called the Leggatt Brothers, because I think it's brilliant, a forgotten gem. But there's no live video and it's not for sale digitally, so I loaded up the entry with a few extra White Flags.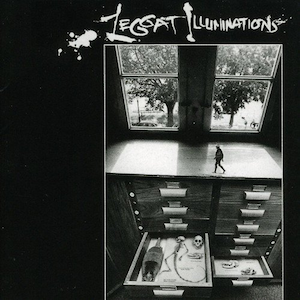 First, we have Joseph, a band featuring three sisters whose surnames are Schepman and Closner (I can see why they didn't use either), singing burn the white flag; not bad! Second, some guy named Dave Barnes; didn't get far into this one, but hey, you might love it. Third, Christian rocker Chris Tomlin singing we raise our white flag, we surrender with audience participation; the theology seems Muslim to me, but whatever.
The Leggat Brothers · They existed for less than a year. They don't have a Wikipedia entry. All that seems to exist on the Net is at "Canadianbands.com" and it's just a squib.
But White Flags is a fabulous song, a surging rocker with a triumphant, ringing, melody, well sung with good guitar and tasty drums. I'm omitting the traditional Links section because you can't buy this song anywhere, although you can get the Leggatts' only CD Illuminations on Amazon.
If you want to actually hear it, visit YouTube. Oh, turns out Blue Öyster Cult did a cover and that's on the Tube too; it's not as urgent nor is the singing as good, but it's got Buck Dharma's nice heavy guitar sound.
This is part of the Song of the Day series (background).
---