I have just switched over the ongoing software. It uses ImageMagick instead of GD (better but slower, there's no free lunch). Also there's a print stylesheet, which has caused me much grief. It works kind of OK on some browser/OS combinations, but most members of the Mozilla family present the print stylesheet on screen nicely, but blithely ignore it when you actually print, producing a facsimile of the narrow-columned default page. Windows IE, when asked to print, simply ignores all the CSS and produces unstyled HTML, which while irritating actually works OK if you want to read one of my lengthier excursions on paper. I'll shake it down eventually.
If you want the nice white-on-carpet heading in print, you have tell your browser to print backgrounds, of course this is a different menu selection in every browser out there, but I think it makes the pages look better. Also there's a bit of apparatus at the bottom of the individual articles. If anything breaks, let me know, you can get my email address off the first page if you type my name into Google.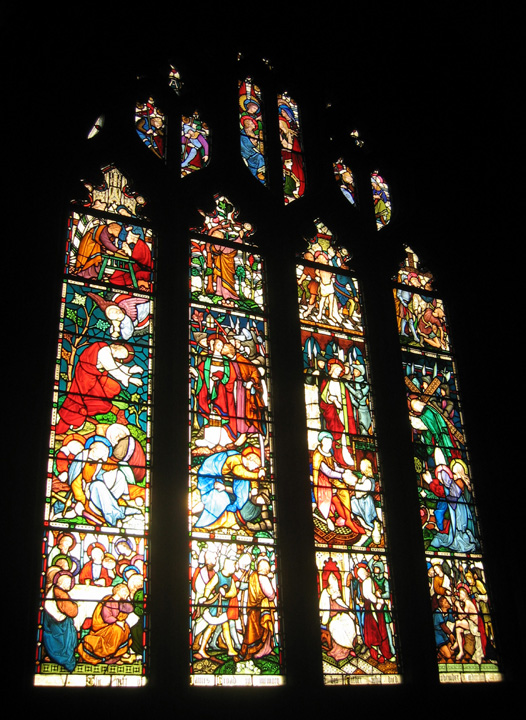 To celebrate the arrival of the new imaging software, here's a shot of a nice stained-glass window in the church of St. Mary Radcliffe in Bristol, also distinguished by being the ancestral burial place of the Penn family after whom Pennsylvania is named.
---