The publication you are currently reading is now also an Amazon.com product. This means that for $1.99 a month you can read it on your Kindle in black & white.
Of course, for the price of an Internet connection you can read it for free in colour. Of that $1.99/month, I get 30% or 59.7¢, and I bet they don't round up to the nearest penny either. So I doubt it'll buy me a yacht any time soon.
The sign-up process couldn't be easier. Apparently all you need is the URI of an Atom feed. There is an approval process, which I hope includes some sort of ownership sanity-checking, otherwise you could go publish lots of other peoples' blogs on Kindle.
I'll report back if anything interesting happens.
[Update, June 22nd.] After a couple of tries, I got the Kindle publishers' site to generate a preview for me of what their version of this looks like. Small pages, large type, adequate typography except for b0rked line breaks in HTML list constructs. All pictures are silently omitted. Here's a screen-grab from the preview.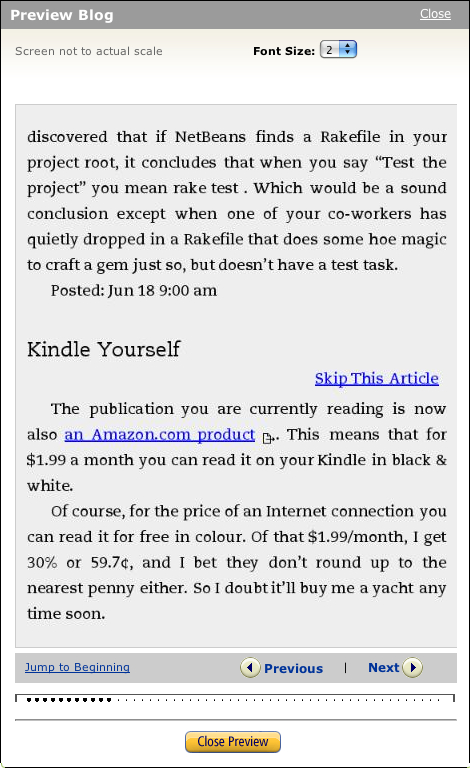 It's not terrible.
---
---