Tokyo is huge any way you measure; one of the world's largest cities by population and not built up that high, so it sprawls forever across the Kantō plain. Even the city's core, which I would roughly say is everything inside the Yamanote JR Line or walkable from one of its stations, is pretty vast. Most times, though, you don't notice because everywhere you go, you go by train, often underground or with not much of a view.
It works astoundingly well; not only can you get anywhere in a reasonable amount of time, with only a little practice you can learn to estimate pretty well and reliably show up for a meeting on time.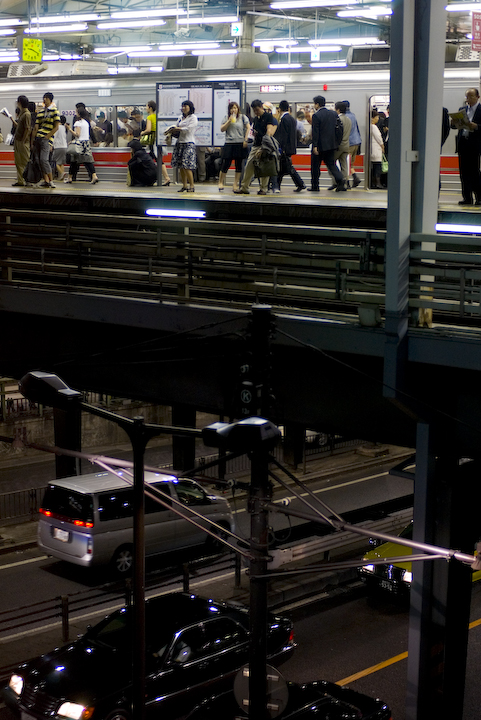 The planners who plan all this, and the managers who keep it running, and the engineers who fix it when it breaks; all of these people, whom I expect are entirely unknown, ought by any sane standard to be heroes of the Japanese nation. Their accomplishments, I think, are unequaled anywhere in the world.
I'd really, really love to learn about their IT set-up.
---
---