Friday Slide Scan #8 is from October 1992, a still life featuring a computer and some daisies in an oddly empty room in Waterloo, Ontario.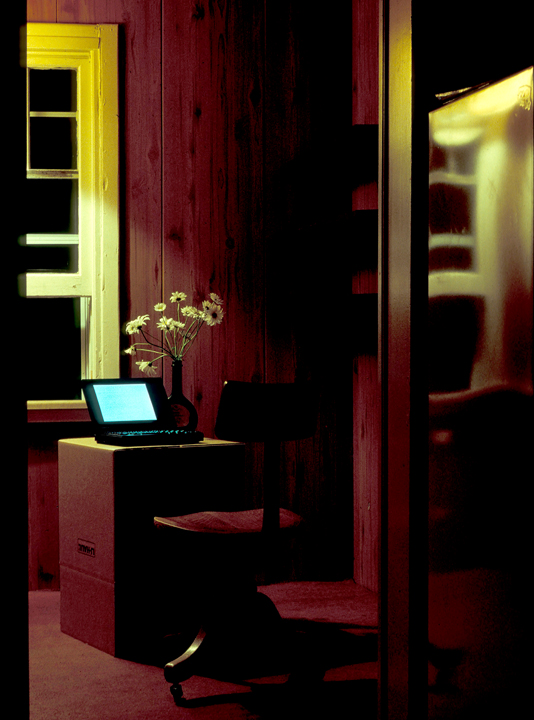 What happened was, in the fall of 1992 we moved from Waterloo back to Vancouver. After the movers had gone, this chair was left (I think we were giving it to someone?) and I had to put my laptop on an empty U-Haul box. But daisies and empty wine bottles are free.
Images in the Friday Slide Scans are from 35mm slides taken between 1955 and 2003 by (in rough chronological order) Bill Bray, Tim Bray, Cath Bray, and Lauren Wood; when I know exactly who took one, I'll say. [In this case, me.] Most but not all of the slides were on Kodachrome; they were digitized using a Nikon CoolScan 4000 ED scanner and cleaned up by a combination of the Nikon scanning software and PhotoShop Elements.
---