I was reading Dervala, eloquent as always on the subject of an evening spent with the NFB. That's Canada's National Film Board, a government department whose business is making movies, an idea sure to cause right-wingers everywhere to bleed from the eyeballs. The NFB was an important part of my growing-up; this note dips into some nostalgia and plugs one of its leading lights, Norman McLaren.
I grew up in Lebanon, where my Dad was a professor of Agriculture at AUB, and lived not only in Beirut but out in the country at the University's experimental farm. In neither location did we have TV. But in Beirut there was a Canadian Embassy, and they had an NFB film library, and my Dad used to check out films and bring them home. Pre-VCR, this was old-fashioned film that you had to thread into an old-fashioned film projector. The memory of sitting in the dark with the family watching these films, the projector whirring away in the background, is important to me.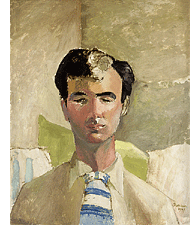 The NFB makes every sort of documentary and experimental film you can imagine, fortunately (since we were kids) including lots of animated and just-for-fun stuff. The work of McLaren is documentary and experimental and just-for-fun too; he worked with all sorts of fringe techniques like painting and scratching onto the film with no camera; short pieces like Boogie Doodle and Lines (Horizontal) are burned in so deep that I can shut my eyes and see parts of them forty years later.
There's lots of other good NFB stuff, Dervala mentions some of them, and I'd also like to mention a few; Nahanni is about the remote river of that name way up North and one man seeking his fortune on it. The Strongest Man in the World (I probably have the name wrong, I can't find it anywhere) is about a very old man who in his youth may well have been the strongest in the world. Finally, McLaren's Pas de Deux (picture below) struck me as the most beautiful thing I'd ever seen when I was ten. I hope that I haven't become so hardened that I wouldn't still enjoy it.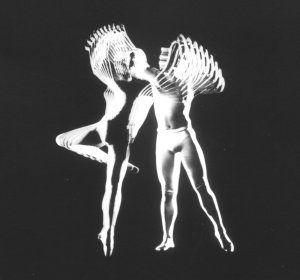 ---